2023 Cohort
Congratulations to the 2023 PLASMA Cohort
Sentinyl is an all-in-one smart maintenance platform for manufacturers to eliminate unplanned downtime. We do this by aggregating and integrating different data capture sources (sensors, cameras,controllers) into a single workflow that helps technicians troubleshoot and repair faster. We've deployed to Stanley Black and Decker, Precision Glass Industries, and Saudi Aramco.
Caregiva is a wellness app that is able to provide a carecentric and holistic approach to addressing pain points. This venture is designed with a collaborative community approach, offering multiple ways for caregivers to engage. We look forward to transforming the caregiver experience for the better.
bitcafé: Kent and Jake have been coding, winning hackathons and building apps together since they were 10- years old. With bitcafé, they are reimagining the online profile for Gen Z college students, allowing them to visually express their passions and interests and connect with people who vibe with them — it's a freeform canvas, like a scrapbook or dorm wall come to life! bitcafé: Share your vibe, find your people; Social media for the expressive generation.
LocalVendr is modernizing the word of mouth for street food vendors, by providing users and vendors a more community oriented experience when looking for food and obtaining customers. Customers can discover and enjoy street food with ease, and vendors can boost their business with our powerful marketing and analytics tools. With our app, we ensure that vendors dreams of becoming a stable, profitable, and successful local business can be possible.
SANA Diagnostics is for people who are sexually active, the MTUAD is a medical device that tests for multiple medical conditions simultaneously using one urine sample. Unlike clinical lab tests that require time, money, and energy, our tests can be taken at home, and results are rapid.
Cardamom is an online care platform that facilitates connections between families and postpartum care providers. We help parents build their support networks by connecting families with care — such as lactation consultants, pelvic floor therapists, doulas—and streamlining the hiring process. We are a one-
stop shop for families to find and hire postpartum care providers all while increasing care provider
exposure.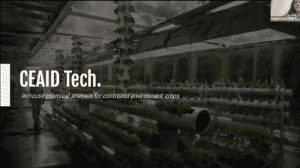 CEAID Tech provides Controlled Environment Agriculture companies (including vertical farming and hydroponics companies) with the technology they need to chemically test their samples and analyze this data, a process that is currently outsourced, slow, and expensive. Our software works hand-in-hand with the hardware and gives game-changing insights on crop health immediately, informing the farmer of what can be changed at a chemical level to get desired results. We are maximizing the efficiency of indoor farming, one crop at a time.
Reefilament is for hobbyists who care about the environment, Reefilament is a 3d printer filament that is 100% biodegradable and an innovative solution to the kelp deforestation crisis, unlike any other "PLA" 3D printer filament on the market.
OsseoStruct provides a way for orthopedic surgeons to drastically improve the fracture repair process. Our device minimizes guesswork and waste, all in a shorter time than the current practice. We're working directly with hospitals and orthopedic surgeons to improve the lives of patients.
Plate ViewAR revolutionizes the dining experience by bringing restaurant menus to life with Augmented Reality, enhancing customers' ability to make informed decisions and immerse themselves in the culinary experience. By empowering restaurants with a data–driven inventory management system, we help them increase profitability and streamline operations. AR increases product sampling by 7.5x, making dining out a more enjoyable and interactive experience.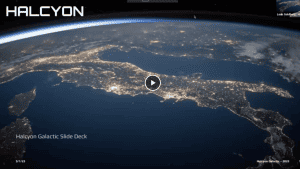 Halcyon is aiming to reduce cost of access to space by designing the next generation of CubeSat hall thrusters, cheaper and higher performing than their competitors, with the use of magnetic shielding in their core.
Minokawa Innovations provides a faster, easier, and safer way for healthcare professionals to take a patient's electrocardiogram (ECG) and diagnose potentially fatal arrhythmias in the hospital. We've condensed the current 10–electrode system into a singular patch and removed over half of the cables involved, allowing ECG acquisition in half the time. We are modernizing hospital ECG machines to build
for the growing needs of tomorrow.